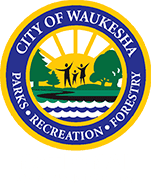 When you hear the word "mammoth," your first impression may be a large wooly beast that is slow and difficult to get moving. Great ideas in communities are sometimes like that and, even with our highest level of energy, great planning and benefits-tested results, may ta ke decades to get moving and someday get accomplished. This is true of the former Mammoth Springs
Canning Company site, located along the former Chicago, Milwaukee, St. Paul and Pacific
Railroad, known as the Milwaukee Road, in the village of Sussex.

Written by David P. Burch
Waukesha County Dept. of Parks and Land Use